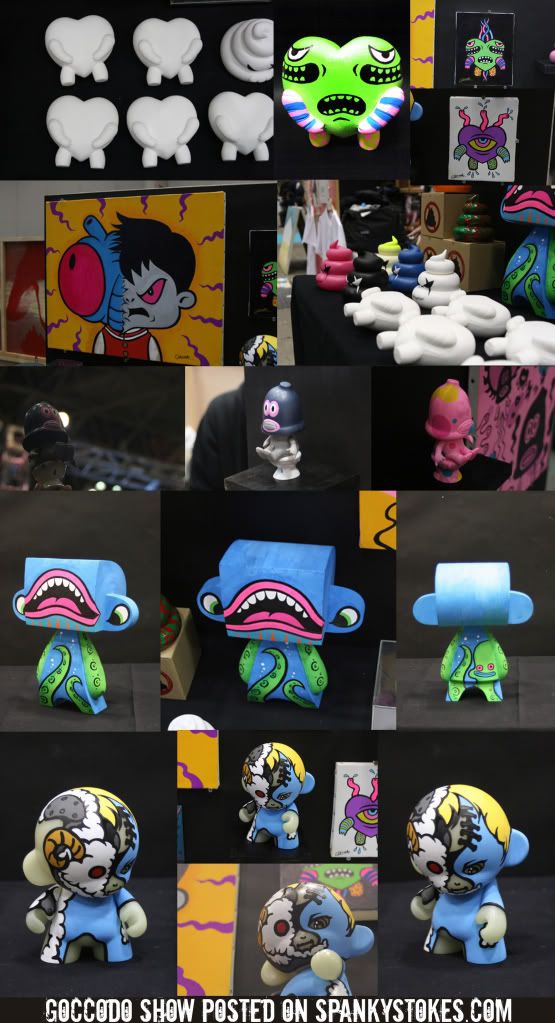 GOCCODO
participated in an art event at "GEISAI#12" last Sunday in Japan. He exhibited all kinds of new artwork in this event. He had it all...from a new vinyl toy, and new resin toy, and new illustration, a new custom toy ....and much more!
The name of new vinyl toy is "
Chicchi"
. "Chicchi" means in rough translation "The urination of the child" in Japan. As you can see from the pictures, it is a sitting boy on the toilet...hahaha, and it will release in the near future.
The toy that is in the shape of the heart is made of resin, this is going to be a DIY custom figure.
The new illustration is
FLYMAN
!! His name is "BOOMY". Boomy is first resin toy of GOCCODO, and you can't forget about the custom MAD*L, and MUNNY. Also to note the next show that GOCCODO is participating in is the
I.W.G. show
in San Francisco, so be sure to check out all the great custom in that show as well!