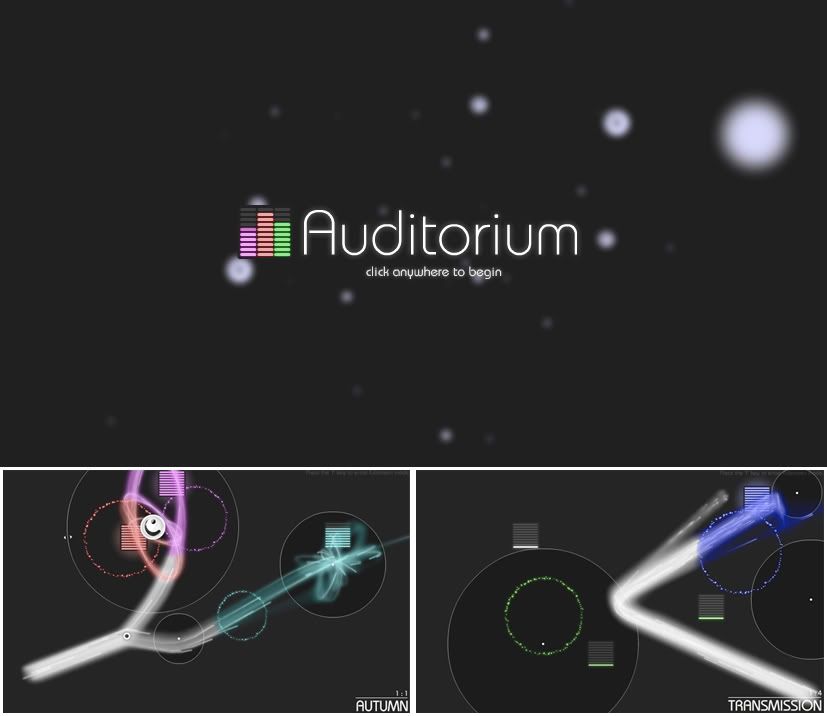 Get ready to have your mind blown...not only is this game super addictive, fun, extremely challenging, frustrating, rewarding, and with all of that said one of the simplest games out there. Self described as "
Auditorium
is about the process of discovery and play. There are no right or wrong answers; there are many ways to solve every puzzle."
The way to play is simple...move the spheres into the falling audio-visual particles to redirect them into the Audio Container that matches their color in order to light up your path and start some harmony. Turn up your speakers on this one because it plays some hypnotic/trance/environmental music once you start filling up the Audio containers. Click
HERE
to start playing this awesome game today, but don't say I didn't warn you...super addictive!