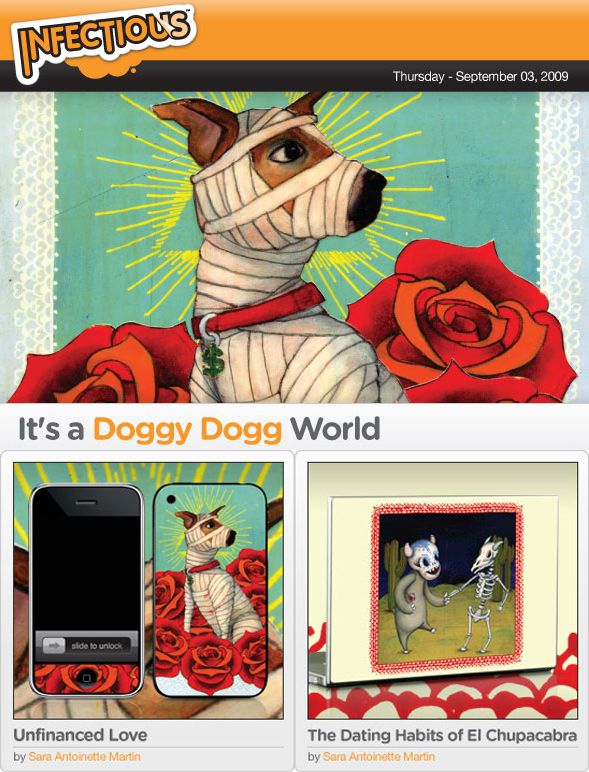 Bienvenida to
Sara Antoinette Martin
! Sara started off her art career as an intern to Tristan Eaton, graduated to product photographer at Kidrobot and now works as an artist assisting (fellow Infectoid) Tara McPherson. Her personal artwork is strewn with the heads of ladies, flowers, vintage swimsuits, The Abominable Snowman and the odd masonic symbol thrown in for good measure.
The inspiration for her Infectious artwork is no less unique. Unfinanced Love was triggered by the dog and cat food recall and poisoning scandal in China. And
The Dating Habits of El Chupacabra
shows the mythical goat sucker practicing his dance moves with the reanimated corpse of one of his victims. ¡Picante! Both designs are now available to revamp your laptop, iPhone or iPod, prices starting at $14.99.