Marion Hawkes
aka MAZ78 has been involved with the vinyl toy community for quite some time now, and we first crossed paths on the Kidrobot forums and now she has taken up painting as well as plushing, and loves to combine her creativeness with her other hobby of photography & collecting vintage cameras, so now she has a ton of amazing art for sale that you NEED to check out! Her
Etsy store
is stocked full of great stuff
HERE
, and if you want to get updates as they happen follow MAZ on twitter
HERE
!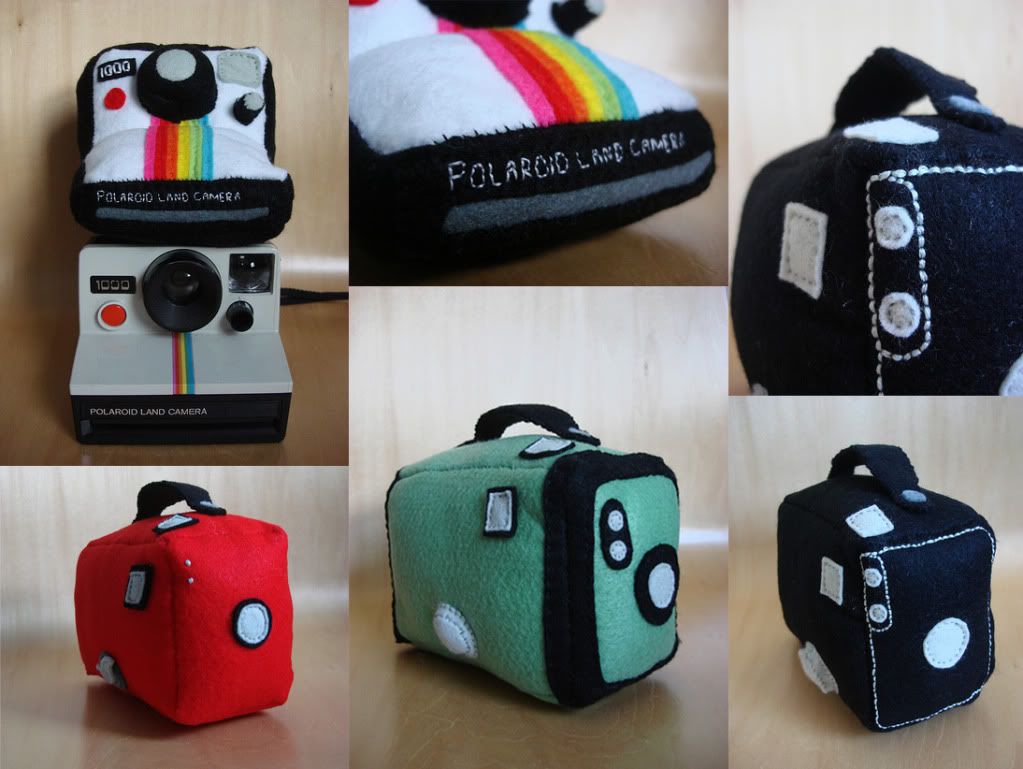 Maz
says, "
I love collecting vintage cameras, which stems from my love of photography. From that I came to mix my hobbies & plush the cameras! It can be tricky & quite intricate but the results are definitely worth it. I plan on making many more retro cameras, I always get excited when I'm nearing a project & get to see the finished plush. I try to keep the plush cameras as realistic as possible, in looks & size, that way, it feels good when you have the plush in your hands, almost as if you could use it to take pictures!
"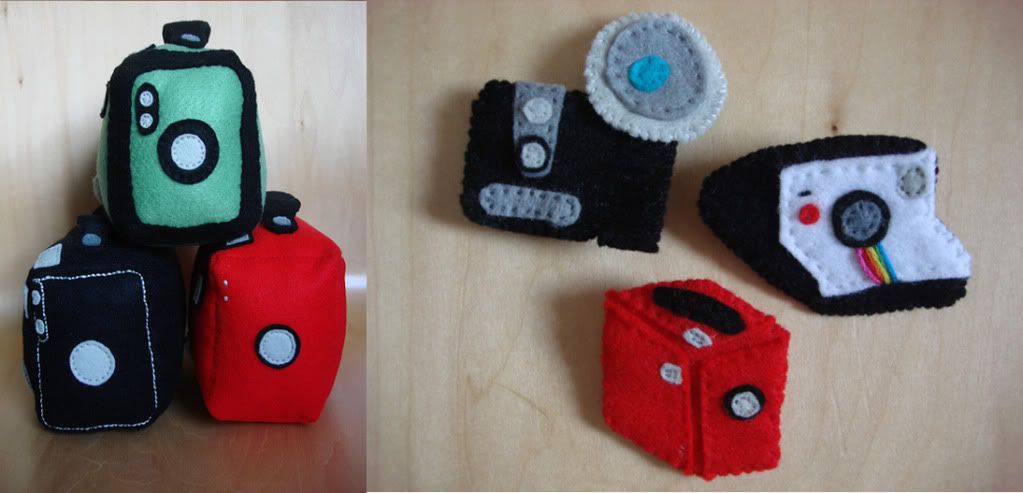 She also states that "
We are spoiled these days with digital cameras, the feel of an old film camera or Polaroid almost seems alien! Hopefully I am bringing back some of the past with these plush!
" and that she is, these are really cool, and I love that she took her hobby, and turned it into another hobby, RAD!