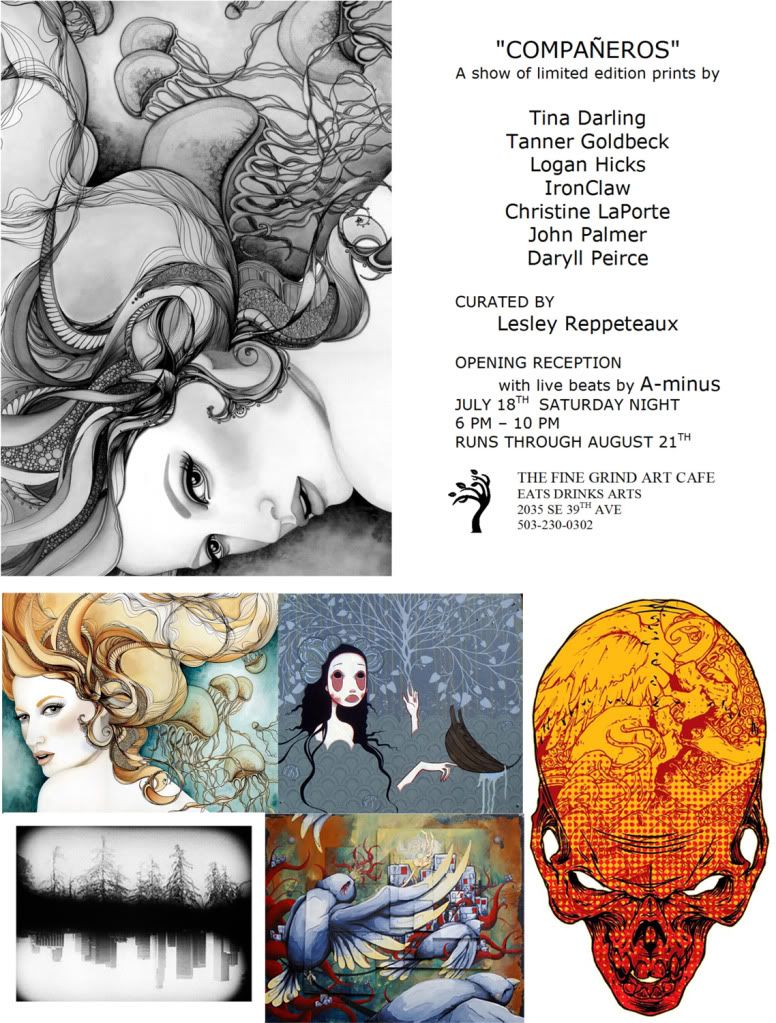 Looking for something to do tonight and you live in Portland, well check out this awesome art show at the
Fine Grind Arts Cafe
that is curated by
Lesley Reppeteaux
, and is her first national show titled "Companeros". This an exhibition of limited edition prints featuring work by:
tina darling, logan hicks, daryll peirce, ironclaw, john palmer, christine laporte, tanner goldbeck, lesley reppeteaux
. This show open tonight July 18th at 6pm-10pm with live beats by dj a-minus, and the show will run through august 21st,2009!
The Fine Grind Art Cafe
2035 se 39th ave.
portland ,or.97214