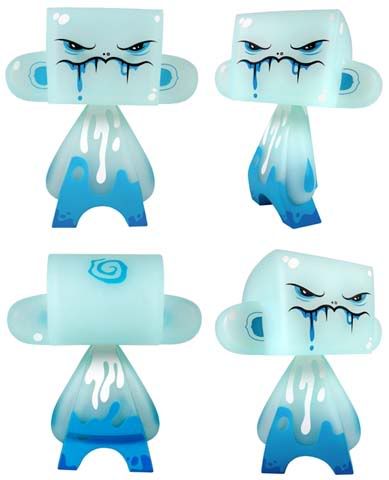 ANDREW BELL X FROZEN EMPIRE TOYS
Several months have passed since the pre-production sample of
our first
exclusive piece was displayed at
SDCC
. Finally, after some back and forth and tweaks, our exclusive has wrapped up in production and is currently en-route to us!
For our first exclusive, we chose to work with the much loved and well respected Mad*L platform. After hooking up with
MAD
, it was time to select an artist. For quite some time now we had longed to see a Mad*L design executed by Brooklyn NY based artist,
Andrew Bell
. So we decided to contact Andrew and pitch the idea his way. Much to our surprise, he was 100% on board with the project right from the get-go. Needless to say, we were very excited! For this exclusive, we wanted to work on a design within the realm of a "Frozen" theme. After working on this theme, Andrew later got back to us with 3 amazing design's. But there was one that stood out the most, fitting in perfectly with what we were looking for. And that brings us to the figure that you see above.
This frosted and slightly transparent MAD*L stands at 5" in height and is limited to
500 pieces
. The price for this bad boy is
$37.50
+ Shipping.
This figure is
available now
exclusively through the
Frozen Empire Toys website
. If you can't get enough pics of this lil guy, check out these other shots I took at SDCC
click here
!