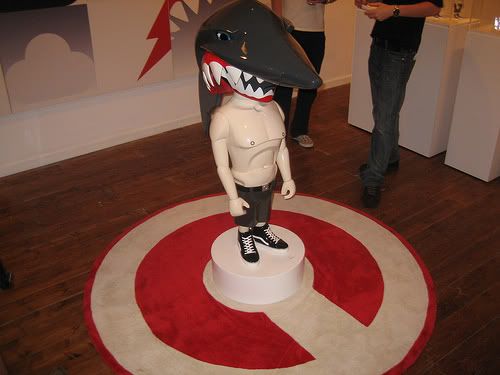 Mark Landwehr's Coarse Toys had a show opening tonight at Rotofugi in Chicago, and I was fortunate enough to run across some pic on the KR forum taken by board member MGLSM. He took some great shots most were of Noop, a half-man and half-shark figure. This show looks extremely amazing,and I wish I could make it myself...but seeing as I live in San Diego...not gonna happen. This show is running until October 5th so if you get a chance go check it out...these figures are HUGE!!!!

There a bunch more pics after the JUMP, so be sure to check those out. Thanks for the pics, Steve, and for allowing me to post em' up!

Rotofugi Designer Toy Store & Gallery
1953 W. Chicago Ave.
Chicago, IL 60622
312.491.9501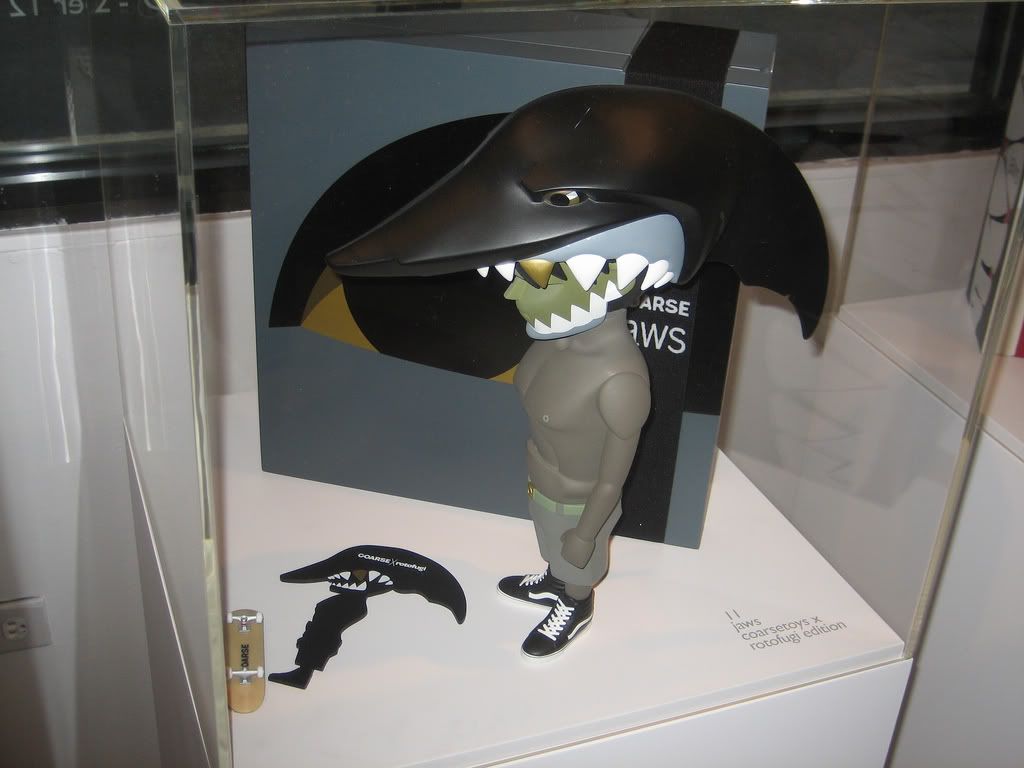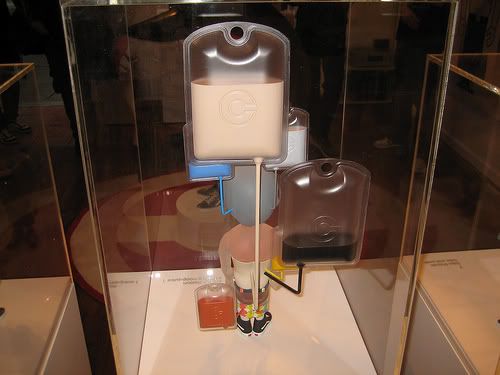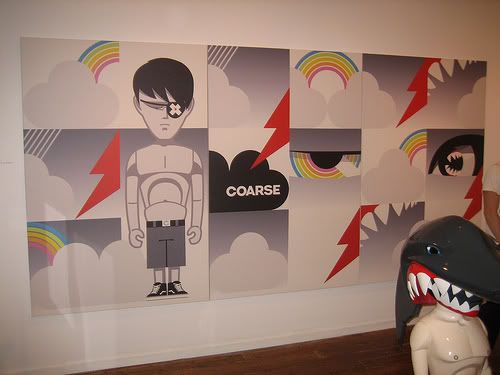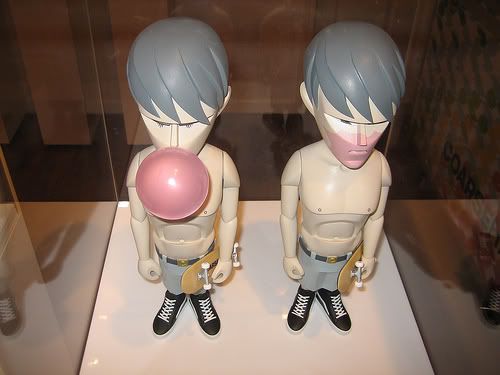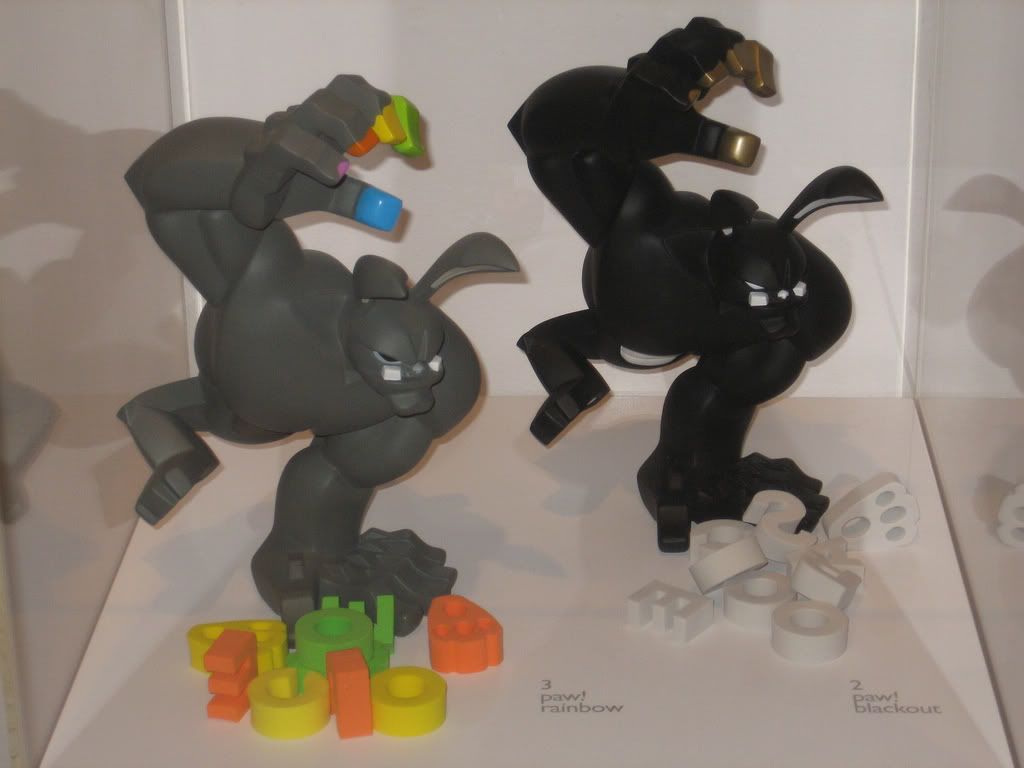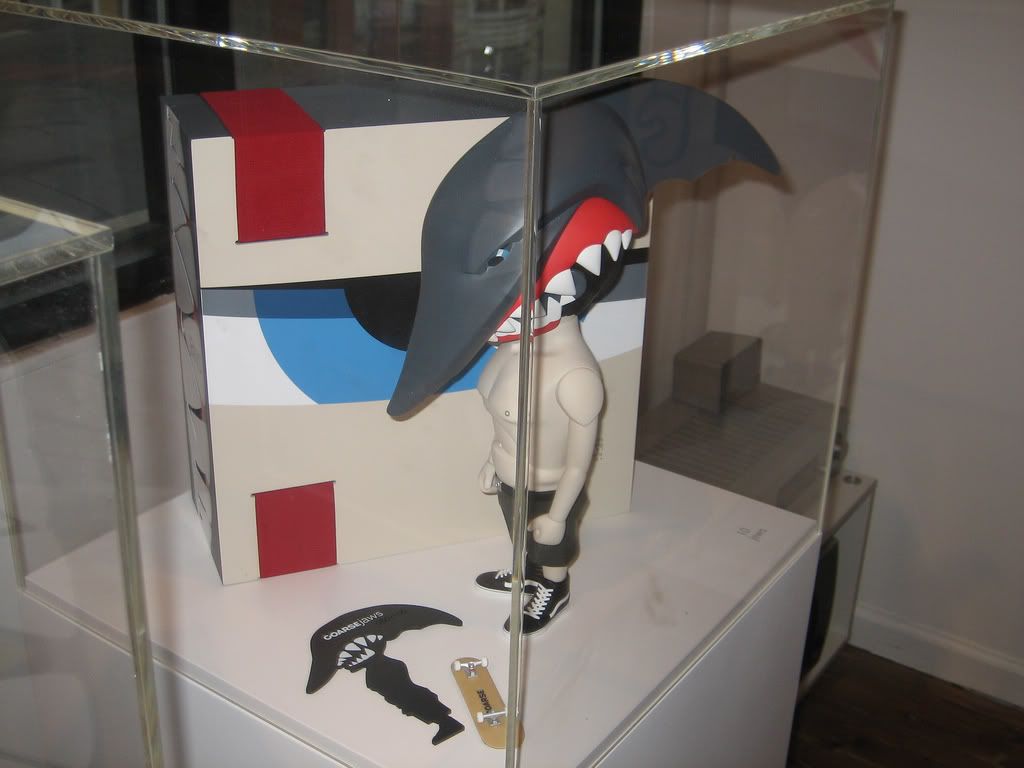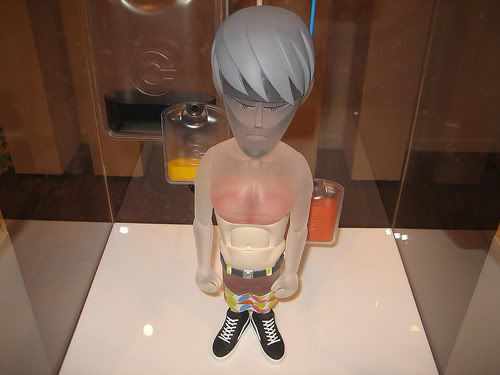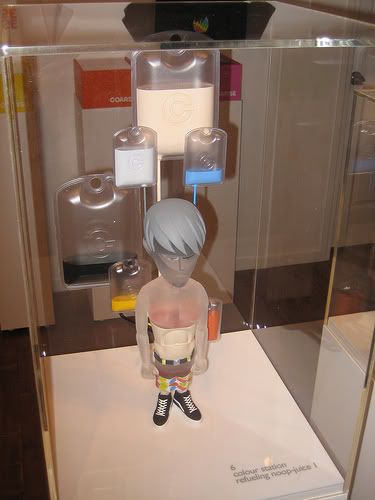 Buy Popular Vinyl Toys Today!